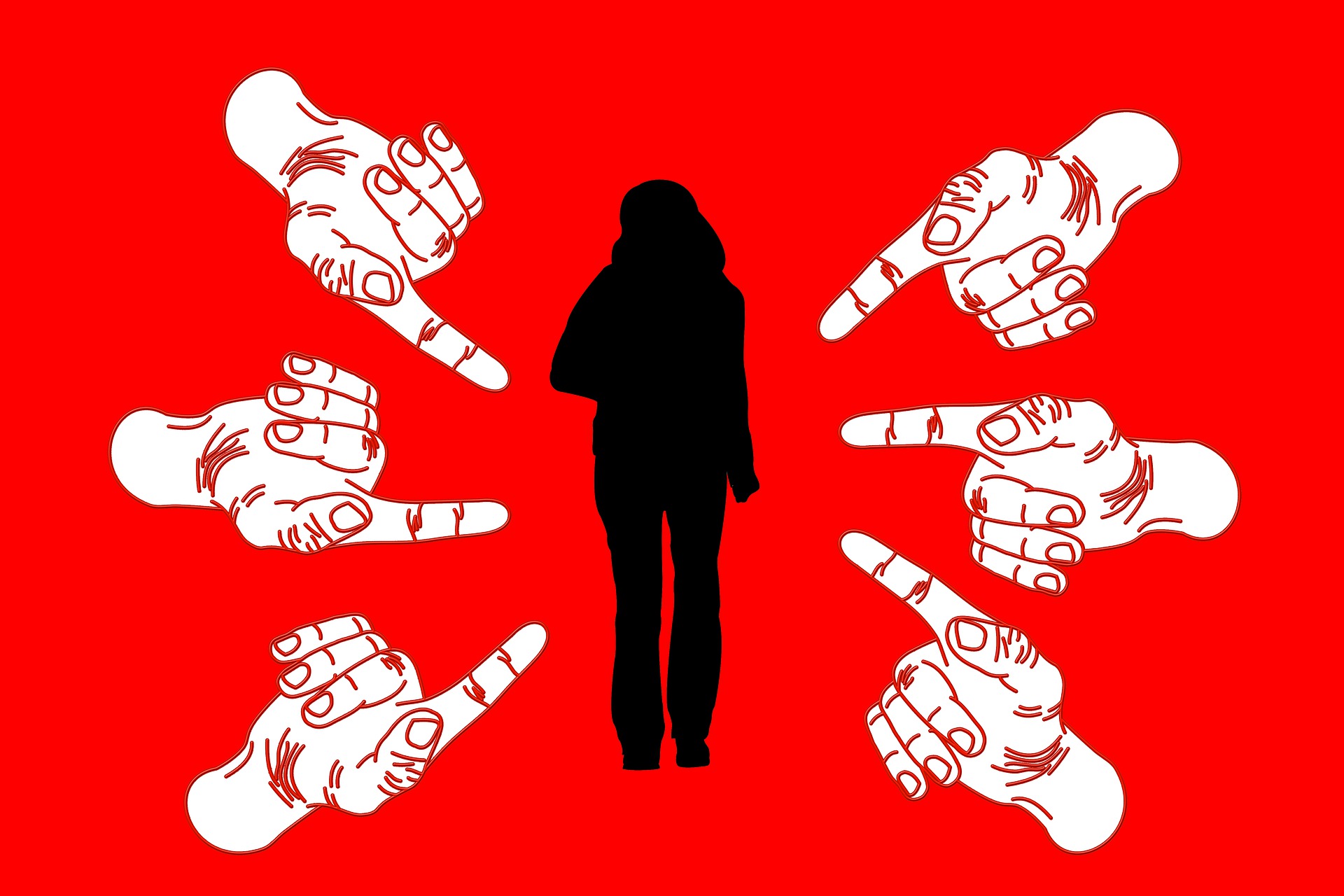 Caught on Crossfires: Online Political Violence Against Women Politicians
Kenyans will elect a new government on August 9, 2022. However, women candidates across the country are fearful of online harassment and abuse, as online platforms continue to give opportunities for committing violence against women in politics. Ruth Bolo, a member of the KANU Party, said in an interview that she believes that 'simply by nature that I am in politics, it seems like there is an unwritten rule that any woman in politics HAS to be cyberbullied.' Ruth Bolo, who spoke in December 2021 at a workshop titled "
Safeguarding the Digital Space Ahead of the 2022 Kenyan Election's,
" organized by the 
Kofi Annan Foundation
, noted how Kenyan society appeared to have embraced this situation, coining terminology such as "
Siasa siyo kanisa
" (politics is not church). The emergence of social media and other digital technology sparked new hope that Kenyan women would finally be able to overcome some of the physical barriers that prevent them from participating in the governance of their country. The digital sphere had the ability to empower women who want to participate in political and electoral processes, and it still does. In truth, digital technology has made many forms of gender-based violence (GBV) possible to perpetrate online, across distances and countries, and without physical touch. Technology-enabled GBV is when one or more persons damage others by enforcing harmful gender standards or harming others based on their sexual or gender identity. Doxing, trolling, cyberstalking, instigation to violence, extortion, hate speech, humiliation, discrimination, defamation, identity theft and hacking, and sexual objectification are some of the negative ways in which the digital sphere is utilized, particularly during elections. According to a 
2021 study
 by the Interparliamentary Union (IPU) and the African Parliamentary Union (APU) on sexism and violence against women in African parliaments, at least 42 percent of female legislators had received online death threats, rape threats, or threats of assault or kidnapping. Furthermore, the women indicated that their male counterparts from opposing political parties were the leading perpetrators of such abuse, followed by male colleagues from the same party. During Covid times, many women, particularly those in politics, were subjected to 
cyber harassment in Kenya
. Susan Kihika, a prominent advocate for Gender Equality and Social Justice and one of Kenya's first female senators, resorted to social media to ask for public support when she questioned the role of the civil society, which she claimed was silent on the country's political intrigues. Susan's social media posts drew a lot of attention from Kenyans and the media for the first time.
https://twitter.com/susankihika/status/1268464479349637121
When it comes to female politicians, most people's views on social media are negative. For instance, Kenyans on Twitter demanded that Susan Kihika posts naked photos to show she is not a man. She was also criticized for choosing politics over monogamy after her divorce in 2018.
https://twitter.com/EtalePhilip/status/1268478854907211776
https://twitter.com/MaweuJuma/status/1268487081699037185
Millicent Omanga, a first-term senator who began her political career as a student leader, also had difficulties. During the COVID-19 season, she was threatened with expulsion by her reigning political party, Jubilee. Kenyans on Twitter #KOT reacted positively to the news, confirming the Party's choice and attributing her inefficiency on her age as a young female politician.
https://twitter.com/ObamaPhanuel/status/1260590440342061058
https://twitter.com/robertalai/status/1265645008461475841
https://twitter.com/_pmunyao/status/1260589978012311552
https://twitter.com/paul_hezekia/status/1260602732890783746
Omanga's body appears to be a topic of discussion among men on the internet. There have been suggestions that her physical appearance was the only factor in her Senate nomination. Of response to Millicent Omanga's abrupt shift in political allegiance, a prominent blogger renowned for teasing women on Twitter or on his blogs remarked that Slay Queens do not even endure in politics, and that Millicent Omanga had renounced Deputy President William Ruto faster than someone 'drops a panty.'
https://twitter.com/robertalai/status/1260852109005774848?lang=ar-x-fm
In Kenya, there is a dangerous notion that online gender-based violence is not 'real' violence because it is not physical. In reality, online gender-based violence is just as harmful as the offline violence experienced in the run-up to the last general election. In 2017, female candidates in Kenya suffered harassment, insults, and intimidation during party primaries. Millie Odhiambo, Kenya's most vocal female parliamentarian, had her home 
burned down
; Eunice Wambui, an aspiring MP for Embakasi South, 
was attacked
 while on a voter registration drive in Mukuru Kwa Reuben, one of Nairobi's sprawling slums; and Esther Passaris, a Nairobi entrepreneur and politician running for Nairobi County representative, was held 
hostage
 for a ransom at the University of Nairobi by a group of male students. The goal of online gender-based political violence is to silence women (political candidates, activists, and journalists) and ultimately dissuade them from participating in politics. In the meantime, many initiatives have been made to assist women. During the last election season, FIDA-Kenya created Sema Usikike (Speak and Be Heard), an SMS helpline for victims to report incidents of violence against female candidates and their supporters. The Kofi Annan Foundation supports the Kenyan Constitution's essential concept of public participation and believes it should be extended to online standards of engagement. Creating a digital code of conduct to address gender-based political violence in Kenya ensures a healthy online ecosystem in Kenya. In 2022, at least 20 women are running for governor, compared to three women in 2017 in Kenya. Additionally, there are many others interested in various political positions and the clarion call remains, women candidates must be protected from all types of violence. In the following, a few terms referring to online abuses that women go through are explained:
Doxing
 – This is the act of publicly disclosing previously private personal information about a person or organization, typically via the Internet.
Trolling
 – Posting inflammatory, insincere, digressive, extraneous, or off-topic messages in an online community with the intent of eliciting emotional responses from readers or manipulating others' perceptions.
Cyberstalking
 – The use of the Internet or other electronic means to stalk or harass an individual, group, or organization.
https://www.youtube.com/watch?v=crr60Y5UP_A&t=6s
Cecilia Maundu is a broadcast journalist, a digital rights researcher, a gender specialist and a digital security expert and trainer. She works at the intersection of journalism, technology and human rights, with a focus on countering online abuse of women journalists while protecting freedom of expression. She also produces a podcast called "Digital Dada", including conversations with people who have gone through online and effective measures available to counter the scourge against women journalists.
https://m.youtube.com/watch?v=xXtQRKBZPoA
Guest Editorial by Cecilia Maundu
Grand Wave Consortium (GWC)
We are always happy to hear from you. Reach out to us in case you have any questions.